Volume II:  Chapter 7
~~~~

Sinbad the Muslim

~~~~
Irony: studying Islam's roots while dealing with radical Islam in prophecy/current events.
This chapter had us rolling our eyes a lot… because here we have the prophet Mohammad dying, and Abu Bakr al-Baghdadi taking his place as the first official 'leader' of Islam.  Immediately it became 'join us or die'.  And people died.  Lots and lots of people.  And people realized that if they wanted to be a part of something powerful, Islam was the way to go.  The 'or die' thing probably went a long way with them, too.
And it's been a 'peaceful' religion, ever since.
There are a LOT of really easy, fun Islam crafts and projects out there to do.  Have four of them for you, here.
Ramadan Sun Catchers    Paper Bag Mosques

Mosque Stained Glass   … Mosque bookmarks
In case anyone would like to do any of those.  They're quick, easy, and pretty.  If you need options.  I'm trying to include as many ideas for people as I can.  Personally, we've decided to go easy on this one.  Over half the chapter was on the tales of 'Sinbad' the sailor, so we focused on that rather than the religious part of things.
I tried to find the old 'Sinbad & the Eye of the Tiger' movie that traumatized me as a child… but frankly none of the libraries in a two-hour radius have it.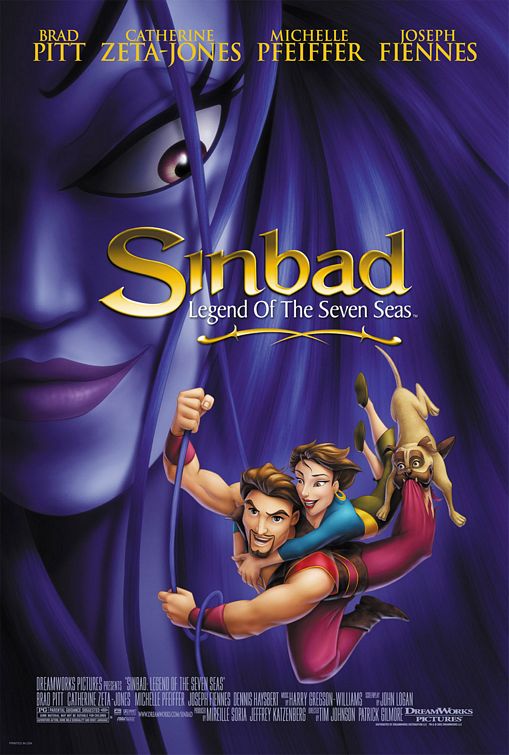 They did, however, have Dreamworks' defilement of the Islamic adventures of Sinbad.  I didn't know that Dreamworks re-did the show, and so we tried to give this one a try.  And I do say 'defilement', because Dreamworks makes Sinbad a Greek, fighting with the Greek goddess Eris.  No praying to Allah, no mosques or Middle Eastern architecture.  It was altered, completely.  It did have the fish island in it, but… no.  It was definitely something I wouldn't recommend anyone bother with.
We went with the craft from Homeschool Ways' blog – mostly because we were camping at the time that we did this (still and ever playing catch-up, yes), and these look great hanging from the awning of a camper.
Coloring our plates…
We don't like snakes in our house.  So while technically we're making the slithery things from the Valley of Snakes?  Ours are mere whirly-gigs.  My kids are insistent, and I'm not going to argue with that… feeling the way I do about serpents.  LoL!!!